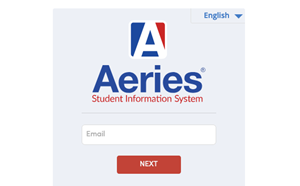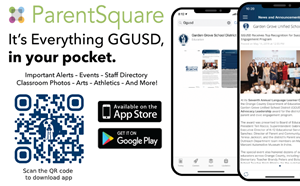 Garden Grove Unified School District has partnered with ParentSquare to better stay in contact with parents. "We selected ParentSquare in direct response to feedback from parents who asked for more options regarding when and how they receive distric…
Principal's Message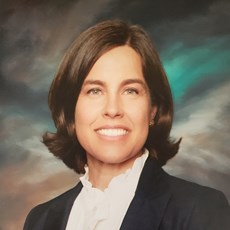 Dear Friends and Family of Wakeham Elementary School,
The staff and I welcome each of you to Wakeham School!  With your children as our link, we will spend the year together, planning and communicating, growing and learning, laughing and celebrating all of our student achievements.  We are very proud of our students and our educational programs. We believe quality education can be achieved through rigorous instructional programs, a dedicated and committed staff, a strong partnership with parents, and high expectations of student performance and behavior. This enables us to achieve our vision of preparing ALL students to successfully contribute and thrive in a diverse society.  Our staff is dedicated to providing a quality learning experience for students in an environment where collaboration, problem-solving, responsibility, and respect are valued.
This website is a token of our commitment to keeping an open line of communication with you and to encouraging your involvement and participation in your child's school experience.  Day-to-day information is shared through our ParentSquare app.  We welcome your comments, questions, and presence at Wakeham.
The staff, teachers, and I would like to once again thank you for your continued support of Wakeham and our students. We know that by working together we make a difference in our children's futures.
We look forward to an exciting and rewarding year together! 
Sincerely,
Sarah Mershon
Principal
Our School
Wakeham prides itself on providing a nurturing and supportive classroom environment to benefit the learning of all 320 students in attendance.  Our beautiful, newly-modernized campus is fully air-conditioned! Teachers and staff are steadfast in their commitment to student success.
Wakheam offers 1:1 ratio of computers to students. Daily instruction includes engaging lessons with Chromebooks and iPads to prepare students with 21st century technology skills!
Our dedicated parental support on campus is channeled through the PTO. The PTO has monthly meetings, where our partnership with the Orange County Sheriff's Department provides parent education classes, parent volunteer opportunities, attendance support, and community resources. Parents can get involved in the PTO as well as our Parents in Action and Greeter Programs by volunteering or visiting the office.
Wakeham's extracurricular programs evoke student involvement on campus while also setting high expectations that scholars never fail to exceed. Here are our programs:
The Big Brother/Big Sister Mentoring Program pairs our young scholars with older ones as a means to establish a mentor-and-mentee relationship. Our Big Brothers and Big Sisters become role models for Wakeham students, creating the motivation to achieve personal and academic goals. 
Our College and Career Mentoring Program pairs sixth grade students with college mentors who serve as positive role models and prepare students for success in intermediate school.  
The after-school AVID program teaches students scholarly habits including note-taking and study skills. AVID strategies are proven to be crucial for success in college.
Pure Games Soccer channels the meaning of athletic fun as students play the sport and learn healthy fitness tips along the way. Soccer is a highly valued sport in our community, and Wakeham was happy to embrace and incorporate it by popular demand for our student athletes. 
The Boys & Girls Club consists of fun activities that enhance students' social and athletic skills. Scholars learn communication, collaboration and creativity as they work alongside a plethora of classmates to execute unique activities. A trusted staff member is also in charge of an hour of the day dedicated to completing homework, known as Power Hour.
Our school's enriching PBIS program promotes respectful, courteous students. Wakeham's monthly award ceremonies celebrate student success in many categories including perseverance, the bucket filler, compassion, and greatness. We also have an end of the year honor roll to recognized students for academic success, good citizenship, and attendance. We welcome all families to attend the awards ceremonies and experience the joy of honoring their child's hard work.
We are committed to ensuring all students achieve academic and personal success. Do not hesitate to stop by our office or give us a call at (714) 663-6407 with questions or concerns.